I'm now fully operational again, and ready to interact with everyone via the
internets.
Lots of things to say though, I tried to write everything down that interested me in some way, but I've been doing lots and lots of things. Last night we went to a Beijing Pop Festival and listened to various bands from around the world (like Norway, UK, China...
I don't think there were any American though) that were all pretty interesting. Some were emo-ish I guess, one was a strange electronic style thing with the most hilarious boy band
"danc
e"
I've ever seen. Anyway, the park was awesome. It was a beautiful clear day, and the wasn't half-bad. Either that or my lungs have now become immune to the airborn particles of evil. But the park looked loverly, with a few people here and there flying kites in the gusty wind. Too bad this rendered frisbee use almost entirely impossible.
As I said though, the concert was pretty fun. I kind of drank alot of rum, which I wasn't used to, but damn if Capt. Jack Sparrow isn't a role model (Way to freakin' go, Disney!). Corey and Sam did an
excellent
job reinacting the boy band dance too.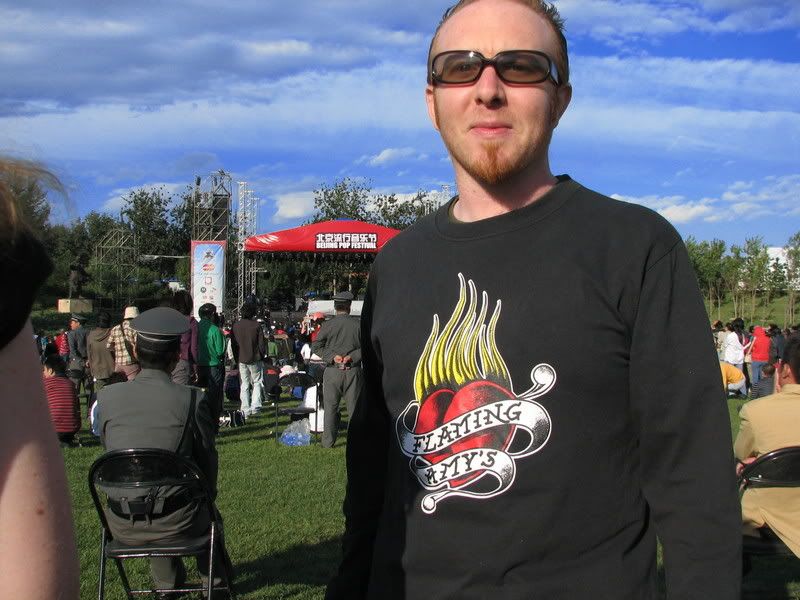 I also met a guy named Seth, who just so happens to be from the great state of North Carolina, and has also enjoyed the delicious burritos from an upstanding establishment I like to call Flaming Amy's. He even has the merchandise to prove it!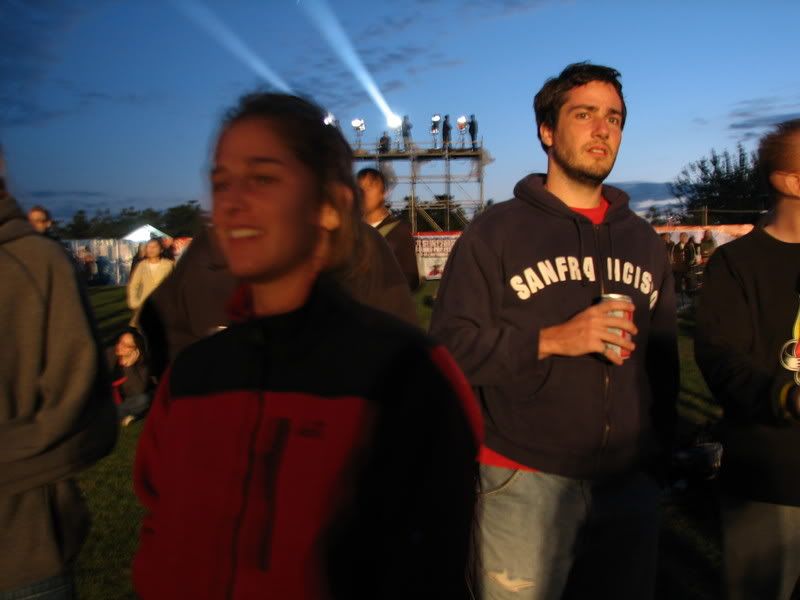 I was a bit worried at first, because it was really windy, and starting to get really cold. Though I had a jacket and everything, I was unprepared mentally. Oh well. As it got later into the night, the temperature got much more tolerable. Once again, a big part of that
might
have been the rum. I may have just stopped caring. It was an awesome time though, I couldn't be more convinced that I landed in a great job in a great location with a great group of people. I'm one lucky bastard.


Even the guards were having a wonderful time





I have some pictures from the flight over that I have to put up on this E-chronicle. The ice caps were surprisingly sparse. I thought it would be icier than it was. Of course, I'm sure it wasn't a tropical paradise down there or anything, but it does look pretty obvious that it might be breaking up. Its sad too, they were so good together.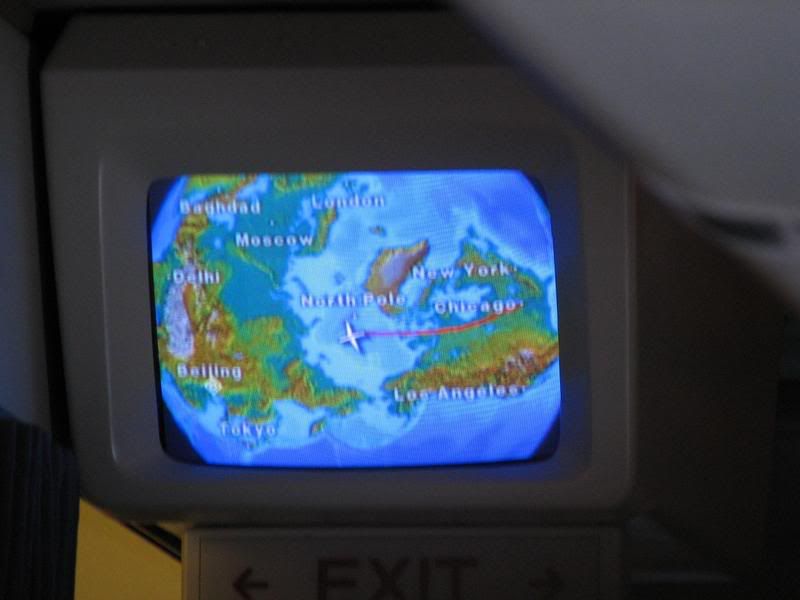 Then there was Syberia, which wasn't a freaky as I originally imagined it would be. Just... a whole lot of mountains... Like, many.
Ok so there isn't much text to this entry, but I had to post images and figure that crap out. I doubt the alignment is going to come off very pretty, but I'm sick of posting for the moment. More to come later... for now, I'll leave you with these crazy mountains: